Minding the Manor by Mollie Moran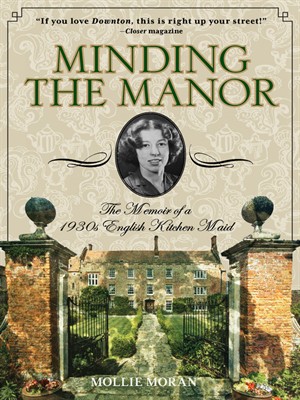 I found this book while perusing the nonfiction e-book section on OMNI. If you like the PBS show Downton Abby this book will give you one of the best glimpses into the job of the cook, scullery maids, and kitchen maids of the time during the 1930s. Molly Moran was all of these, working her way up from the age of 14 she spent the next 10 years of her life in servitude to the wealthy gentry of Norfolk. Growing up an adventurous sort, Molly gets herself into some humorous scrapes while working as a scullery maid under the watchful eye of Mrs. Jones the cook. She includes some of her recipes and tips throughout the book.
I enjoyed this book.